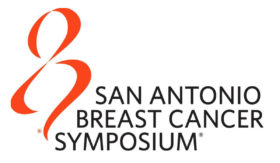 SABCS 2020 takes Place virtually
29.07.2020
In response to the global coronavirus (COVID-19) pandemic, the San Antonio Breast Cancer Symposium Executive Committee has decided to hold this important international meeting for breast cancer experts virtually.
The date remains the same: the SABCS will be held December 8-12, 2020. Registration for the virtual event will be offered at a reduced fee, more information on registration and program can be found at: https://www.sabcs.org/
The ABCSG will once again offer a summary of key congress highlights for the virtual event as part of ABCSG Science News.
---
Mehr Beiträge zum Thema:
SABCS
---
Teilen auf