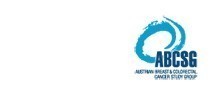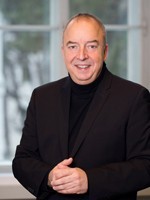 Univ.-Prof. Dr. Michael Gnant
Foto: © MedUni/Matern
St.-Gallen-Guidelines: Was ist neu?
20.03.2017
On March 18, the consensus meeting with 55 international experts took place at the Austria Center Vienna as part of the 15th St. Gallen Breast Cancer Conference – ABCSG President Univ.-Prof. Dr. Michael Gnant was one of them.
The most important innovation is certainly that the use of neoadjuvant therapy is to be extended to patients with triple-negative and HER2-positive breast carcinomas. Already common practice in Austria, this procedure affects about one third of newly diagnosed patients.
In addition, the surgical intervention should subsequently be based on the limits of the shrunken tumor, not on the original size – this was clearly stated.
The third major recommendation is due to the positive results of ABCSG Study 18: Both postmenopausal patients on anti-hormone therapy and younger women receiving such therapy for hormone-dependent breast cancer should receive additional treatment with bisphosphonates or denosumab. This reduces the risk of distant metastases and thus the risk of recurrence and also preserves the patients' quality of life, since osteoporosis or even osteopenia as a long-term effect of anti-hormone therapy can be avoided.
Original publication see here: https://www.abcsg.org/wp/wp-content/uploads/2015/04/The-Lancet-online-June-1-2015.pdf
In 2019 and 2021, St. Gallen will again be a guest in Vienna, we look forward to having you join us again!
---
Share on