Your registration for the Vienna Breast Surgery Day 2021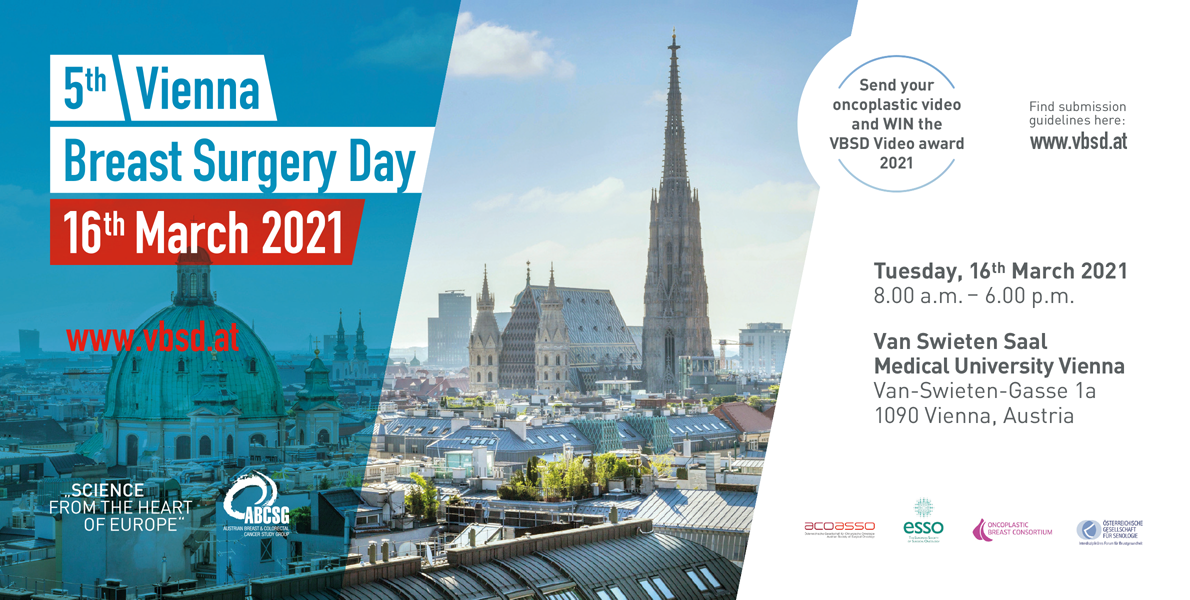 Thank you for your registration! Information will be forwarded automatically to the conference organisation team at ABCSG.
You will receive an e-mail with your registration data and payment details within 24 hours. Please verify your registration data and if necessary send corrections to silvia.bartl@abcsg.at.
If you do not receive this e-mail within 24 hours, please contact Silvia Bartl silvia.bartl@abcsg.at +43 (0)1 4089230-12 at ABCSG.
We are looking forward to welcoming you in Vienna!
Sincerely, ABCSG
---